SOUTH CENTRAL U.S.
Oct. 3-6 2007
PART 2





Getting ready to enter Mississippi on I-20/59!





Continuing on I-20/59, this sign shows ol' Mississip getting strangled by seat belt laws.





A rarity: a weigh station that's actually open! This is entering Mississip.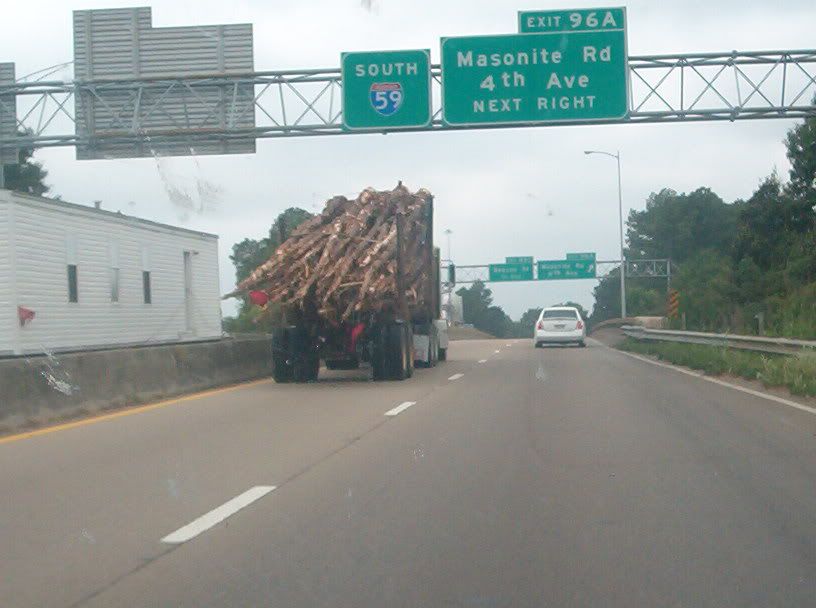 This is a highlight of any trip on I-59 through Mississippi: the city of Laurel. Instead of bypassing Laurel, the Interstate winds right through town - a rarity for Interstates in cities that small. I-59 in Laurel opened in 1961 on a route intended to just be a new US 11. I-59 is supposed to be rebuilt through Laurel by 2010, so these photos will soon be historic. Naturally, the new I-59 will displace public housing - something you know would never happen to rich people's homes.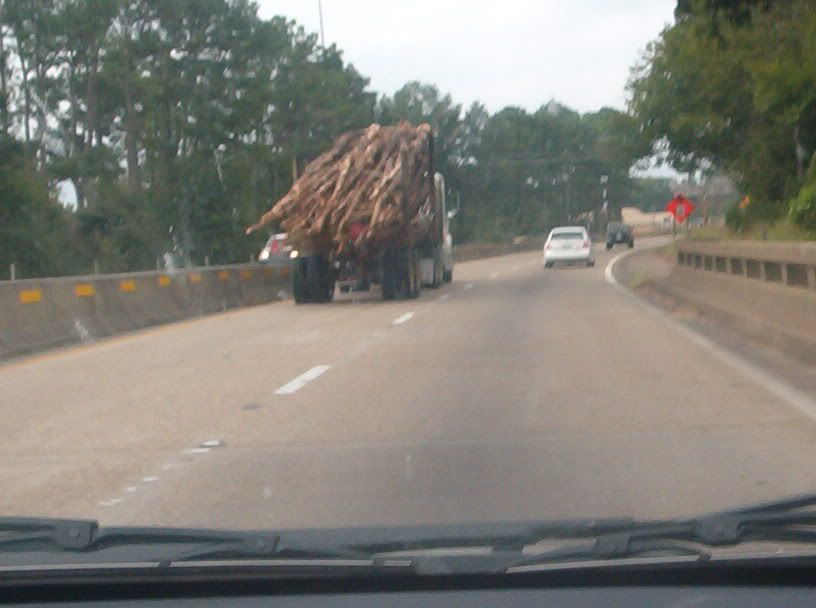 Continuing through Laurel! This was so much fun I could hardly contain myself!!!!!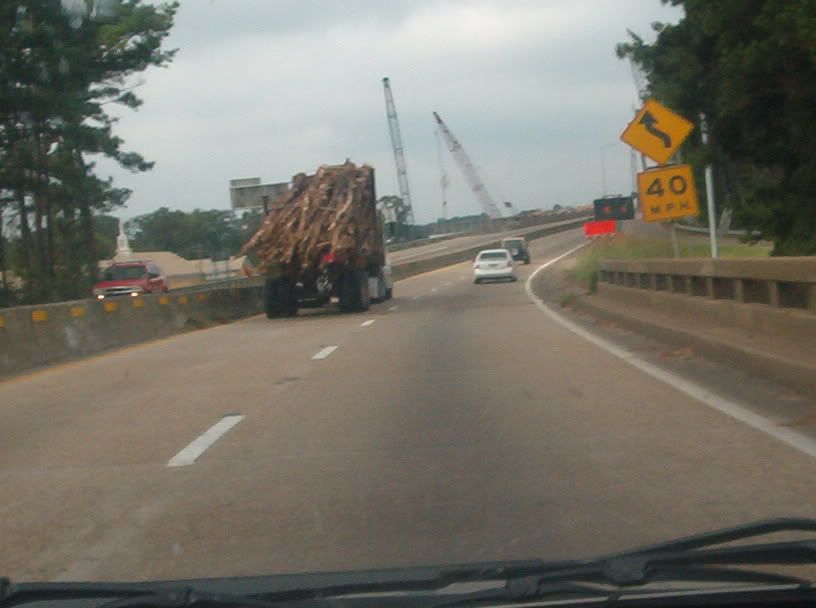 Still in Laurel! A 40 MPH curve on an Interstate! This is neat!!!!!!!!!!





In Laurel still, looking right into town.





I-59 in Laurel gets about 0.6 mile from the center of town. Pretty convenient when you think about it.





Approaching the end of the curvy stretch of I-59. This entire portion is only 0.7 mile long.





Simply put, this is the end of the I-59 curve. I think the large building is a hospital.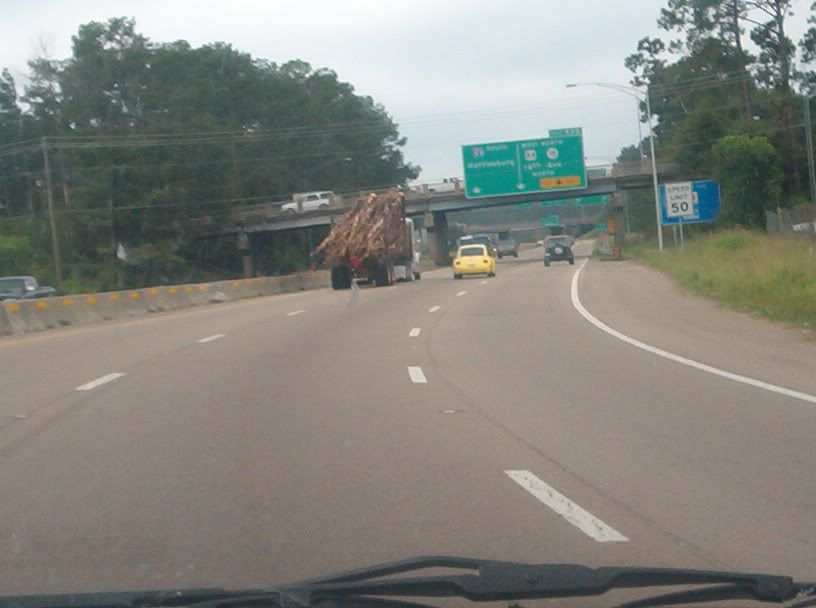 The curve ends, but the speed limit is still only 50 MPH, since this is a built-up area.





Looking back the other way on I-59 towards the Laurel curve. I've wanted to get a picture of this since my first trip down here as a teenager, and now my longtime dream has finally been fulfilled!





This is generally what I-59 in rural Mississippi looks like. The area is known for its tall, skinny pine trees.





Here I-59 crosses into Louisiana at the Pearl River.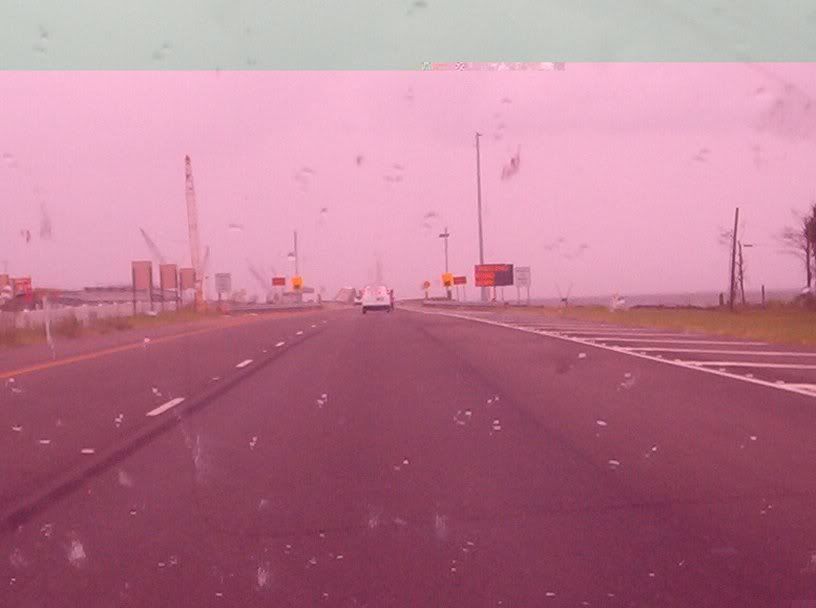 Cool! My memory card can mimic blowing a gigantic gum bubble that bursts and covers your sunglasses! Guess the $19 I spent on my memory card wasn't wasted after all! Anyhow, this is I-10 in Louisiana. We're still on land, but you see Lake Pontchartrain up ahead.





Causeway is a funny word (like viaduct). Maybe it's because of the Sesame Street parody that claimed Cookie Monster and Kermit the Frog "caused Luis", but I don't know. This is a little further on I-10, entering a 5-mile causeway that crosses Lake Pontchartrain. (Actually it's only a causeway under Louisiana terminology - not under the usual definition. It's really just a long bridge.) This causeway, which opened in 1965, was so heavily damaged by Hurricane Katrina that it's set for replacement by a new causeway within a few years. The new causeway will be to the immediate left of here.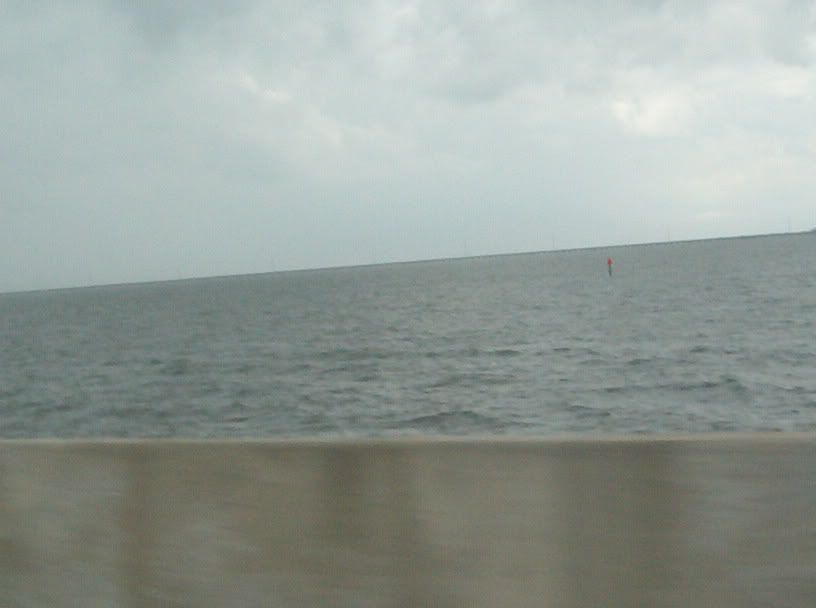 Lake Pontchartrain as seen from I-10. The lake is an estuary of the Gulf of Mexico, and the waves crashed in the rain. It's hard to see in this photo, but a causeway for US 11 runs right on the horizon.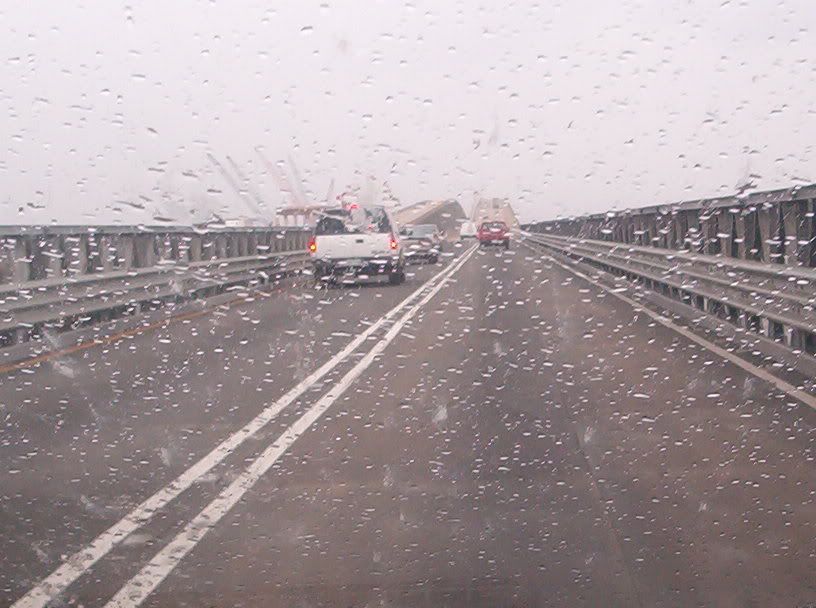 The I-10 causeway has this rise right near the northeast entrance.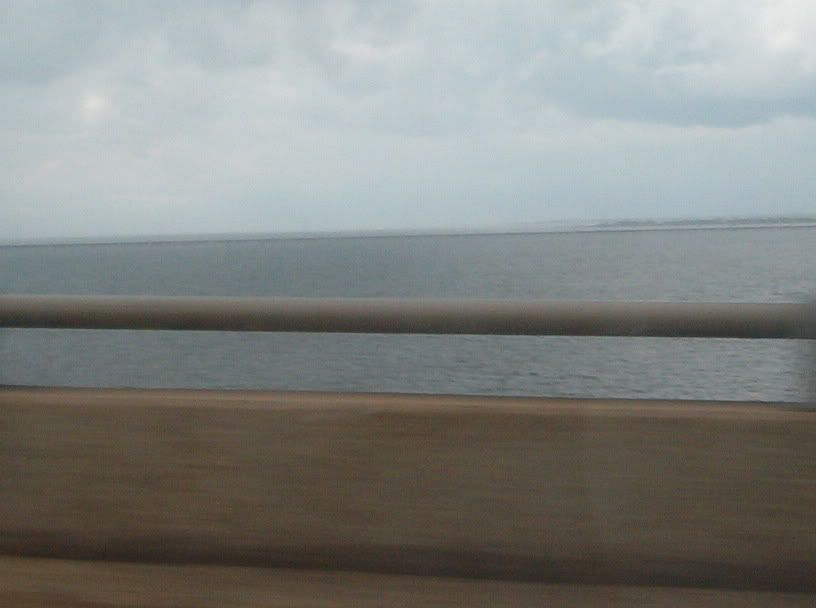 Looking over Lake Pontchartrain again. You can barely see the US 11 causeway, and behind that the shore near Slidell.





Coming off the hump on the I-10 causeway. Everybody's humpin' around.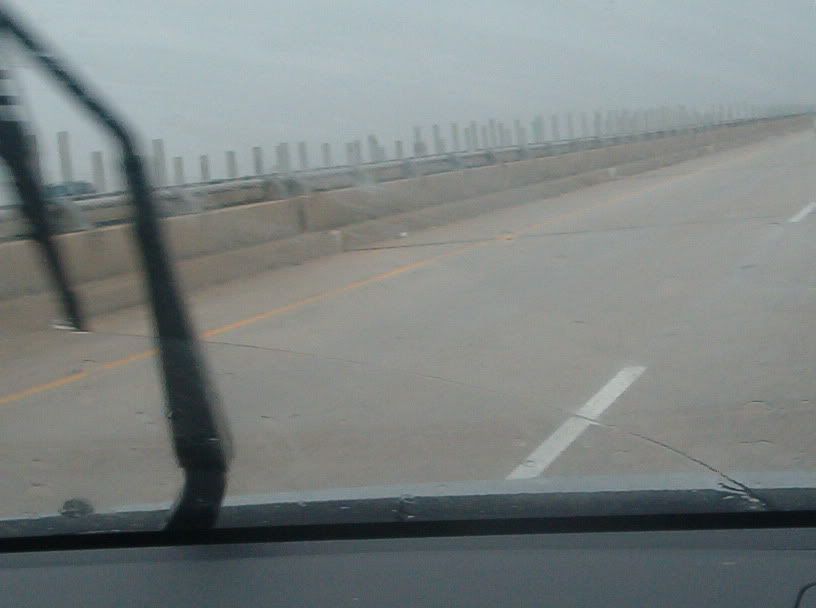 Still on the I-10 causeway. I don't know what those columns of varying heights are for on the left side of the road.





Continuing on the I-10 causeway. Note the higher railing here.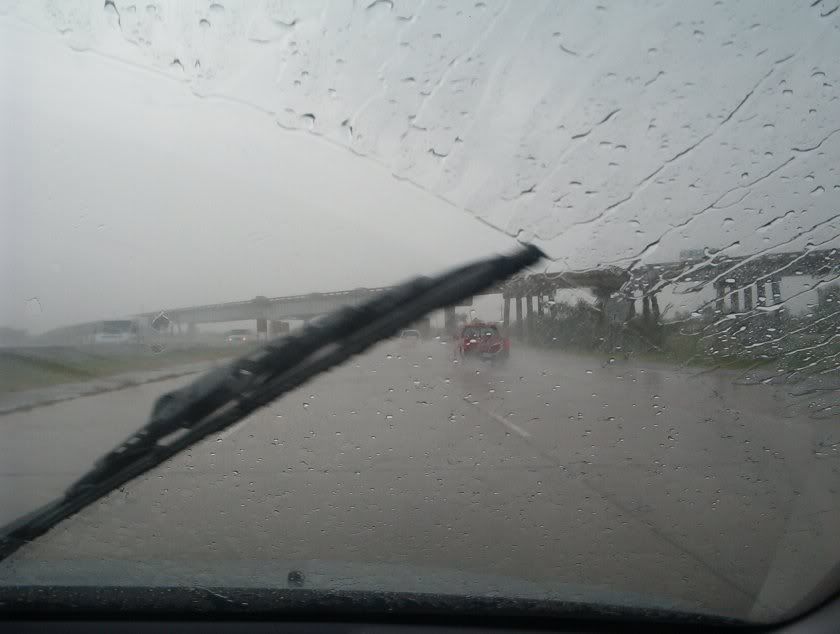 The 5-mile causeway ends here on the east end of New Orleans. Here I-10 goes under US 11, with which it has a weird interchange. US 11 goes on towards US 90, the dreaded Chef Menteur Highway.