SOUTH CENTRAL U.S.
Oct. 3-6 2007
PART 3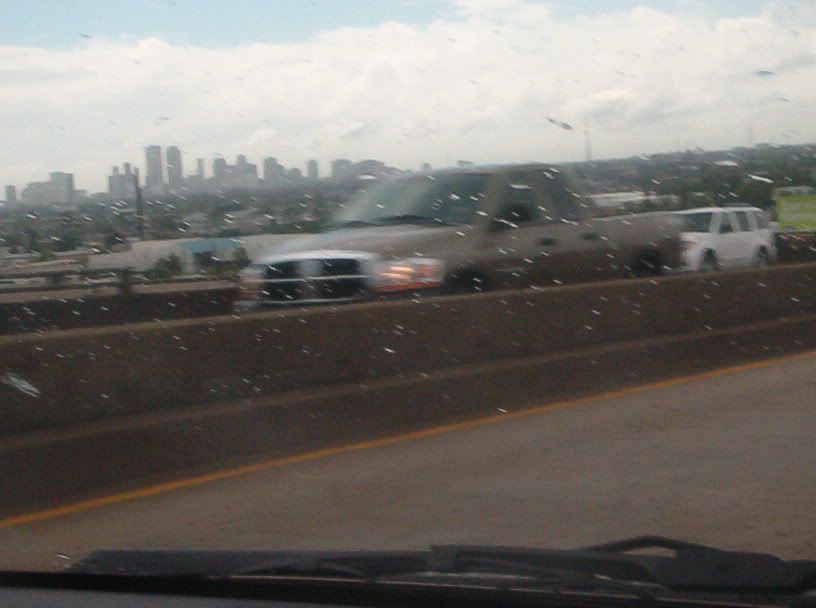 Entering New Orleans on I-10!





Continuing on I-10 into ol' New Orleans.





Yet another good view of New Orleans from I-10.





A view of New Orleans from surface streets.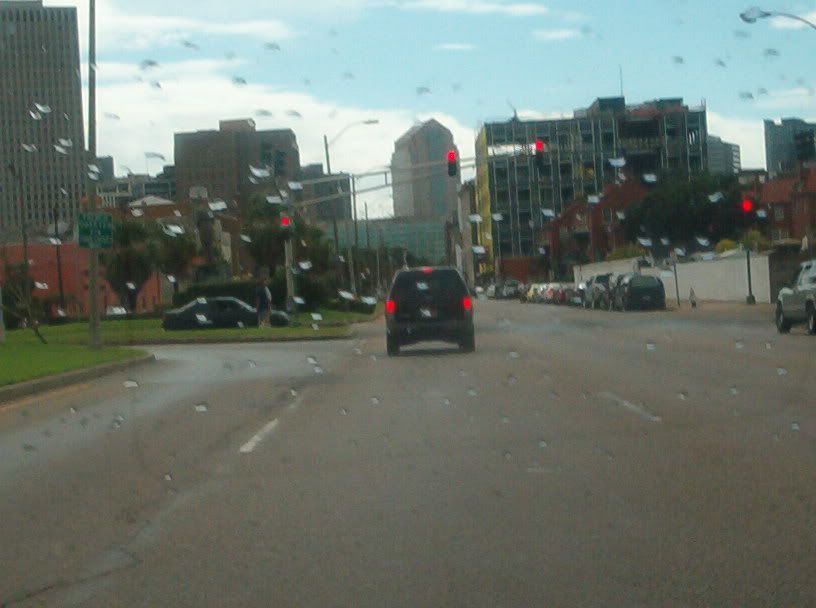 A wide boulevard going towards central New Orleans.





I'm not exactly sure what street in New Orleans this is, but it looks like now we're in the French Quarter.





The riverfront near the French Quarter. This is looking downstream on the Mississippi River.





Looking towards downtown New Orleans from the riverfront.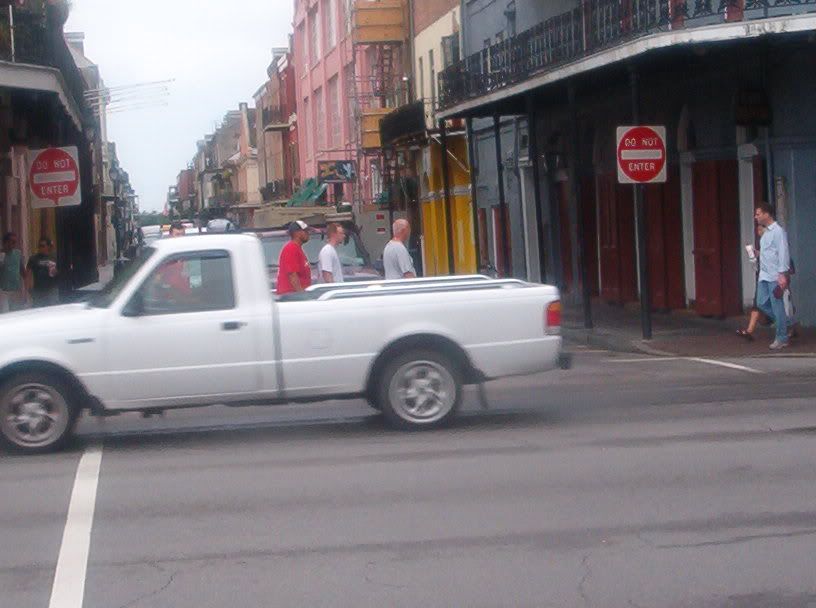 Looking into the French Quarter. I'm pretty sure the road running across the photo is Decatur Street.





This is the French Quarter's Jackson Square, which has been ruined in recent years by the city's heavy-handed tactics against residents and visitors.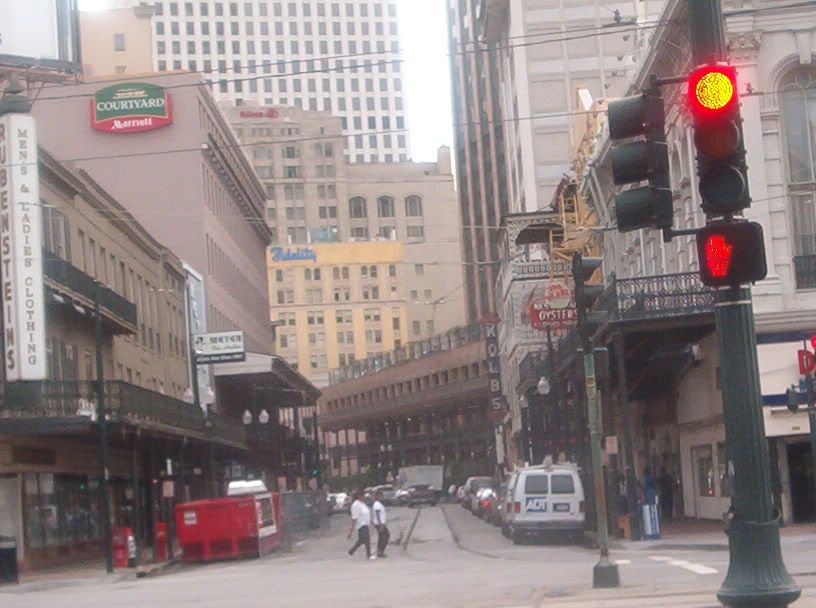 A great view looking up St. Charles Avenue from Canal Street, on the edge of the French Quarter.





This dual bridge crosses the Mississippi River between New Orleans and Gretna, LA. One span of the bridge opened in 1954, and the other not until 1988. Now it's part of a freeway that includes the unsigned I-910 and part of Biz US 90. A proposal that's still years from completion has this becoming part of I-49 to Lafayette. This is the bridge where Gretna heartlessly blocked hurricane evacuees entering from New Orleans, turning them back at gunpoint.





Returning from central New Orleans on I-10 east. Off in the distance, you can see a high bridge running horizontally just to the left of the center of the picture. I-10 goes over that bridge.





Getting closer to the high bridge, which goes over a canal. You can see the peak of the span in the background. The curvy ramp in front of that is for Louisa Street south and Almonaster Boulevard east - the opposite of the ramp in the foreground marked on the sign.





I'm assuming this building on the south side of I-10 in New Orleans was destroyed by Hurricane Katrina. This is probably along the stretch that has Service Road.





Going back across Lake Pontchartrain on I-10, this is looking towards where the lake empties into Lake Borgne.





Approaching Slidell on the I-10 causeway. You can see the new causeway under construction at right. Slidell is where Mountain Dew got spilled down inside a TV set at a hotel room.





Jackson, MS, as seen from I-20/55. The freeway doesn't get that close to downtown, but your peepers can detect a few tall buildings.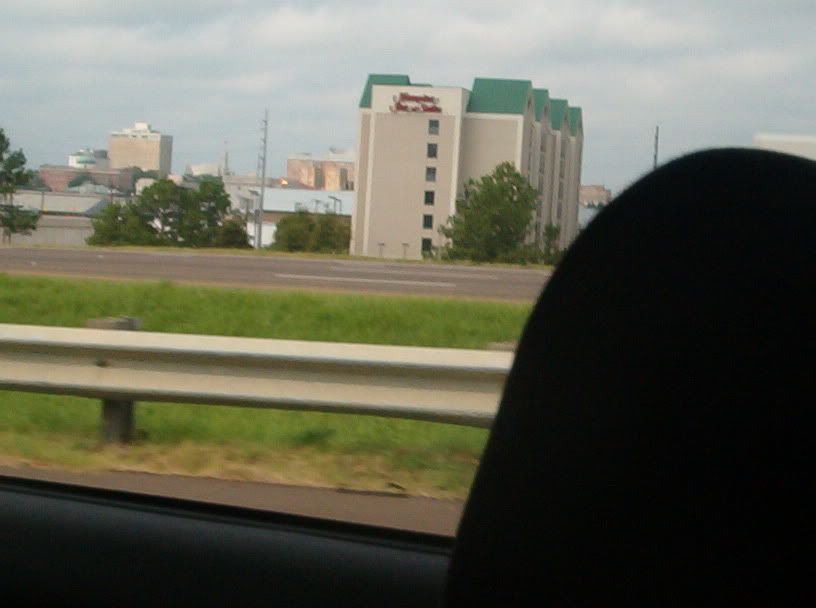 If you can ignore that Hampton Inn that got in the way, you can see the skyline of Jackson to its left. This is from I-55.





This is kind of a weird underpass on I-55 in Jackson. The northern suburbs of Jackson go on surprisingly far for being a relatively small city.





Memphis! This has to be going northwest towards downtown on US 78. I don't know what that building is, but it looks like a hosp!





Lamar Avenue, which carries US 78 in Memphis, basically just becomes E.H. Crump Boulevard. I think this is the underpass under the rail line near East Street.





"Ding, ding, ding, went the trolley..." This is Memph again. I'm guessing this is probably around Main & Butler, but I'm not too positive of that.