The Last Word


This is the future site of a small business...DEAL WITH IT!

You've finally found it...
The home page of Tim Brown

Click here to e-mail Tim Brown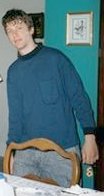 THE ONLINE LUNCHPAIL - My main blog!

TNT: TEXTBOOKS 'N' TOILETS - My blog about school hijinks!


MY BOOKS! Click at left to find out more information about my book and where to order it. In addition to online retailers, my book is also sold in fine bookstores.

My autobiography! (Updated 2/2010)

Click on the question mark clicker for an explanation of why we do what we do and what keeps us going. (Updated 5/2010)

Yes, it's THE LAST WORD - the zine the fascists hate! This is my newsletter that's been around since 1993 and has been the target of right-wing censorship since its early years. Still going strong after almost 500 issues!

My Facebook page!

My MySpace page!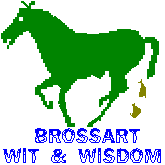 One of the most popular features on this page is BROSSART WIT & WISDOM! This project lampoons Bishop Brossart High School as only I can. Damn, I hated that school! Maybe the reason so many people at Brossart was so smug and hateful was that they were angry about their wasted lives and had to take it out on me, but who knows what engendered the school's fabulously insane vendetta? Click on the defecating horse at left for this innovative collection of stories about the violence-plagued Catholic high school. (Updated 1/2008)

My road photos (and videos)!!! (Updated at least monthly)

LeftMaps! This is my side job of drawing bicycling maps of Cincinnati area neighborhoods.

My Kentucky Highway Page - featuring a log of the entire Kentucky state highway system. (Updated 7/2009)

On The Road Again - an account of every vacation trip I've ever been on. (Updated 1/2010)

My personal illness log! (Updated 7/2007)

Stupid Gum Tricks! (Updated 12/2007)

New America. The spirit lives on! (Updated 5/2008)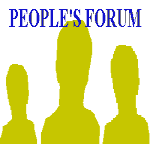 The People's Forum was a message board I first started in 1998. It finally returned in April 2006 as a phpBB forum after a long hiatus! Click on the colorful click-a-roo to bravely visit the new, reborn People's Forum!

Click on the NO HARASSMENT clicker at left for my response to the Internet harassment I've suffered. (Updated 8/2009)
The views expressed on this page may or may not reflect those of companies that provide services to me. These companies exercise no prior restraint of material passing through their systems or stored on their systems. This page is my sole responsibility. If you are offended by raw language such as "poop", please leave.
Posts in other forums bearing my name or e-mail address were not necessarily written by me and may be hoaxes. These include numerous inflammatory posts archived by Google that were written by others (some with phony accounts from ISP's I have used) or were modified from my original posts. Google has removed some of these posts following numerous requests - but has refused to remove others.
This site is best viewed with Internet Exploder 7 and a Compaq 7550 monitor. I don't have time to test every browser, so if it looks bad, tough luck.
* * *
My newsletter has been known as some form of The Last Word since 1993 and is not to be confused with numerous newer websites and other works that have, without permission, taken the name of The Last Word.
Contents of this page copyright 1993-2016. The Last Word and all other unique names and logos associated with this page are registered trademarks, and unauthorized use is not allowed. (Ooh, an Allowed Cloud!)
* * *
To paraphrase a poem that appeared on the restroom wall at the now-defunct Bonanza steakhouse in Newport, KY:
They paint the walls to cover my pen
But the Bathroom Bandit strikes again
NOTE: Some parts of the rest of this page have not been updated since 1996. I plan on updating them eventually...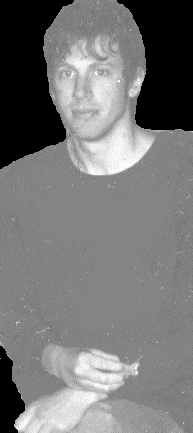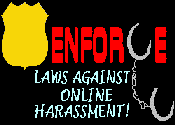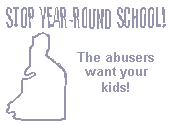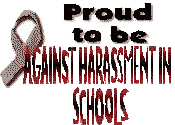 Click on the spinning blue ribbon to leave my site and visit Electronic Frontier Foundation's Blue Ribbon Campaign
WEB PAGE HISTORY:
6/1996 - Web page founded on IgLou, a fine independent ISP. I encourage you to patronize independent ISPs - a bastion of sanity against the ogres.

11/1997 - Tim fled Highland Heights, KY, and set up shop in Bellevue, KY, to advance a breakaway democratic nation known as New America.

1997-98 - Web page censored at web terminals at public library systems in at least 2 of the 3 counties in the area.

7/1998 - The Last Word was and still is a zine published regularly in print form since 1993. After 5 years, it became - in effect - banned from all public Internet message forums because of its political views. nku (So much for the First Amendment!)

2004+ - ???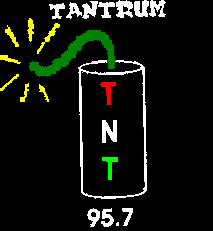 Thanks to the incontinence of the FCC Taliban, my pirate radio station - TANTRUM 95.7 TNT - was shut down on 9/28/01. Click on the logo at left for the story of the "loudest microstation in the loudest micronation"! (UPDATED 3/15/02)
OTHER FEATURES:

Tim Brown's School Days.
(UPDATED 1/15/04)

Disobeying speed limits on a bike!!!
(NEW FEATURE 8/15/01)


Editorial cartoons from The Last Word.
Cincinnati Radio Page! This project was a nifty resource for historic tidbits about Midwest music radio. But Cincinnati radio is so awash in boredom and decay that who really cares about it anymore?
List of dead counties - counties in the U.S. that no longer exist!
New America, a new nation led by yours truly.
Tim Brown tells off a 'Net kook.
Cincinnati Post article about Tim Brown!
Links to other web pages. (UPDATED 1/27/02)



View My Guestbook
Sign My Guestbook
Now Brossart-proofed to protect your children!
Disgruntled Webmasters Ring
Previous | Join | List | Random | Next


This Anti-Nazi Ring site is owned by Tim Brown.
[ Prev | Skip It | Next 5 | Random | Next |List Sites]
Want to join The Anti-Nazi Ring? Get the info.